Il Dott. Paolo Gemini 
Abilitatosi all'esercizio della professione medica , nel 1983 vincitore di concorso si è iscritto presso lo stesso ateneo al corso di specializzazione in Odontostomatologia conseguendo nel 1987 tale specializzazione.
Negli anni 1983-87 ha frequentato in qualità di medico interno la Divisione di Chirurgia Maxillofacciale e odontostomatologia dell' ospedale SS.Trinità dell' A S L 21 di Cagliari diretta dal Prof. Bettino Casella e nel 1987 vincitore di concorso pubblico ha preso servizio presso la stessa divisione in qualità di assistente di Odontostomatologia e chirurgia Maxillo-facciale.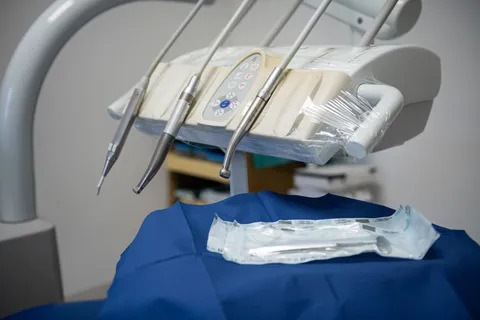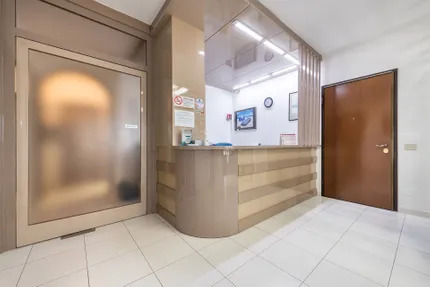 – In 1993, after winning the competition, he was appointed 1st level manager, a position he still holds today.
– Since 2001 he has been a professor of the Dental Hygiene course at the University of Medicine and Surgery in Cagliari.
– From 2004 to 2008 he was responsible for the simple structure of "Oral Surgery" of the complex structure of Maxillofacial Surgery of the SS. Trinity. In 2008 he moved to the Operating Unit of the Brotzu Hospital in Chirugia Maxillofacciale, where he still works today.
– Dr. Paolo Gemini has been a speaker at numerous national and international conferences and is the author of about thirty scientific publications.
Dr. Chiara Gemini 
– Graduated in Dentistry and Dental Prosthetics from the European University of Madrid.
– Master in clinical and surgical endodontics at the University of Cagliari.
– Specialized in oral surgery and implantology.
– Chiara has been dealing with the surgical aspect of her profession since her university days.
– After having obtained the master in endodontics to also perfect the conservative aspect, he began to attend, as an internist, the maxillofacial department of the Brotzu hospital in Cagliari.